Join us on an exclusive tour
of the Israel Diamond Exchange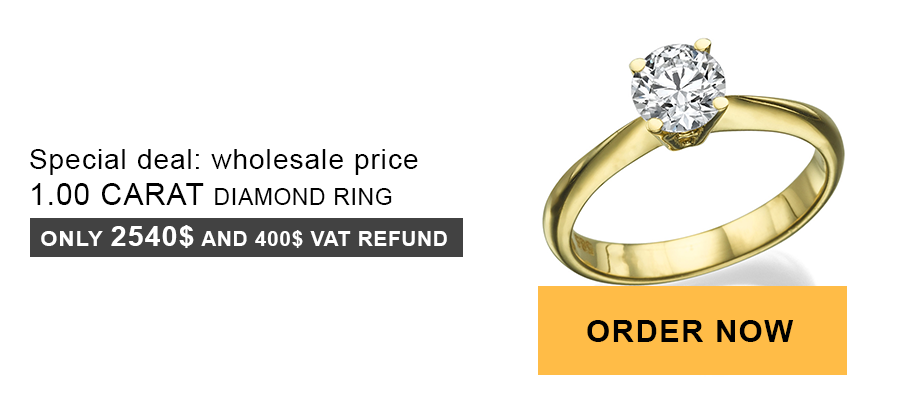 Book Now!
FreeTotally
Our unique tour of the Tel Aviv Diamond Exchange takes you on an exclusive visit inside the world's largest diamond trading complex. This tour is not a visit to a gift shop or a museum, but an exclusive visit inside the high security and secretive Tel Aviv Diamond Exchange 'bursa', where around 15,000 diamond professionals and 1,000 related businesses trade with the world. Our exclusive and fascinating tour takes you inside a secretive world which even locals do not know exists. our tour is available daily, with pickup from hotels in Tel Aviv and Herzliya.
Tour Itinerary

Our tour is a private tour, so start times can be adjusted although we suggest starting the tour between 10:00-14:00 in order to see the entire Tel Aviv Diamond Exchange in operation. Tour duration is approximately 3 hours.
Pickup from your hotel in Tel Aviv. Transfer to the Diamond Exchange which is just a few minutes from the city, in Ramat Gan
Pass through security and tour the Tel Aviv Diamond Exchange's extensive facilities including the trading floor
Sit with a diamond expert and learn how a diamond is valued and classified
Return to your hotel in Tel Aviv.

Important Information

* our Tour of the Tel Aviv Diamond Exchange is available on Sundays through Thursdays, during trading hours (9am-5pm).
*In special cases, tours out of these hours, or on Fridays or Saturdays can be arranged, although the full facilities of the exchange are not in operation
*For those who wish to purchase diamonds, this will be possible during the tour.
*Tour is available in English, Chinese, Russian and other languages on request.
* all the Tour price includes transportation from your hotel to the complex and back, and tour of the Diamond Exchange led by a certified 'member' of the Tel Aviv Diamond Exchange. There are only a limited number of 'members', who must be active in the industry for an extensive time period before being accepted.
© Copyright 2019 by Diamond Bourse.